Custom Signage Creation and Installation in Las Vegas
Bring Your Vision to Life With Quick Change Display
Quickly Changing Concepts Into Reality
At Quick Change Display (QCD), we are your best chance to make a lasting impression! We are proud to be your visual communication specialists in Las Vegas. From custom metalwork and printing to graphics, sign layouts, custom displays, and installation specialists, we do it all! No matter what your business is or where you want to advertise, be sure to contact our custom signage experts to get started on transforming your concepts into reality! Contact us today to schedule a consultation.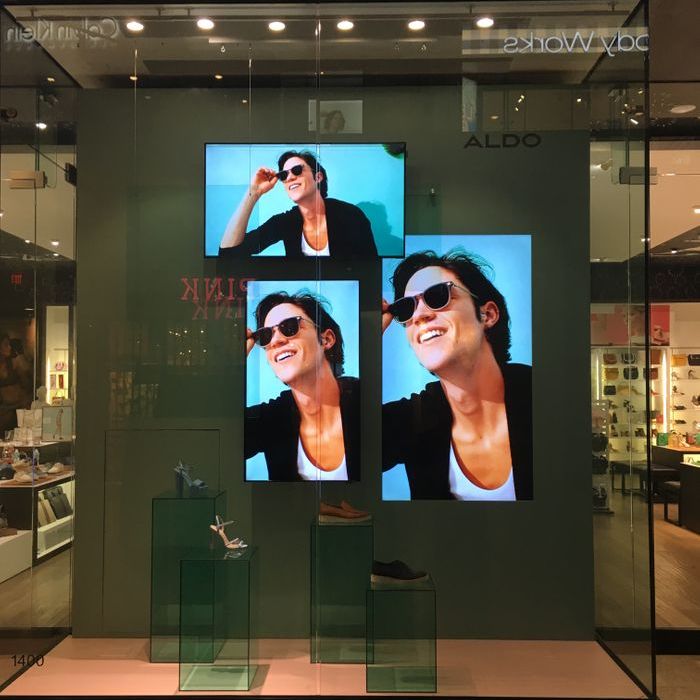 Why Choose Quick Change Display?
Custom Metalwork

Printing

Fabrication

Installation

Graphics

Sign Layouts

Custom Displays

Interior Signage

Exterior Signage

Serving Las Vegas Since 1999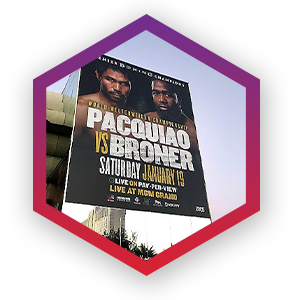 Exterior Signs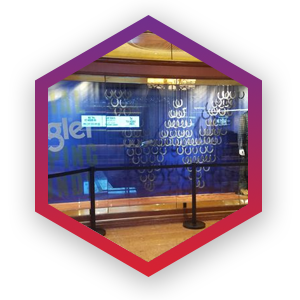 Interior Signs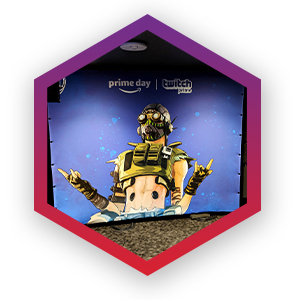 Print Signage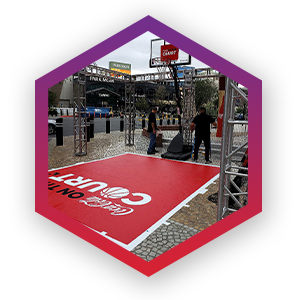 Custom Displays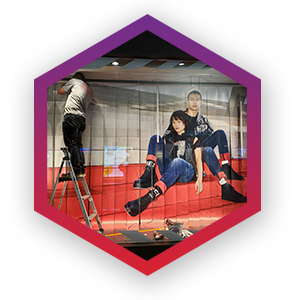 Installation Services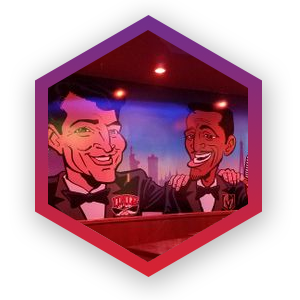 Variety of Venues
Your Source for Visual Communication in Las Vegas
When it comes to promoting brand awareness, an upcoming event, or a new service, you want to get your message out to your audience in the best way possible. At Quick Change Display, we believe that visual communication is one of the most powerful tools you have at your disposal. With that, we offer a wide array of options to help you quickly change your concept into reality and make a lasting impression. Contact the team at QCD today to learn more about our services, including exterior signs, interior signs, custom displays, custom metalwork, and more. Our Las Vegas custom signage business has been serving clients in Las Vegas since 1999. Contact our team to get started today!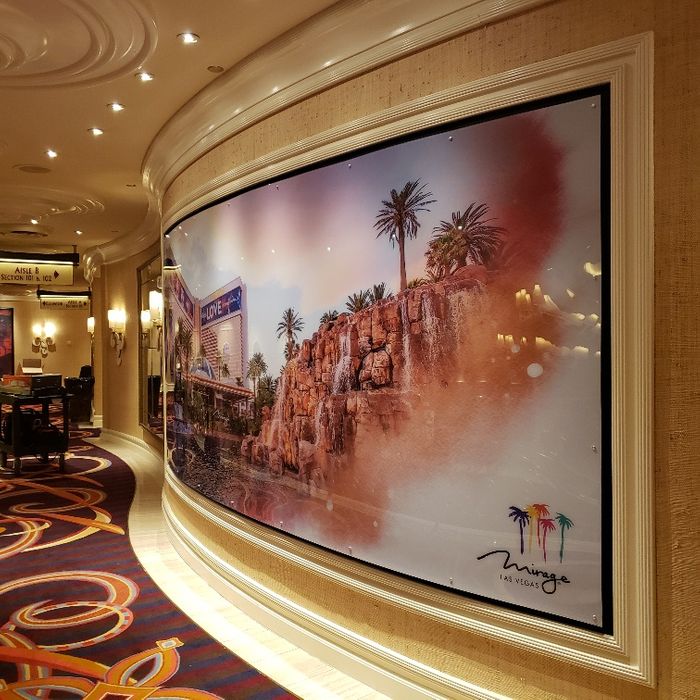 Why You Need Custom Signage
Custom Signs for Your Brand

Attract a Bigger Audience

Stand Out From the Competition

Versatility of Placement

Advertise 24/7
Why Work With QCD
In-House Finishing

Full-Service Shipping

Fabrication

Family Owned and Operated

Free Quote
About Quick Change Display
Quick Change Display has been family-owned and operated since 1999 by Donna Kestler and her son, Justin Acklin. We have provided signage installation and project management services in the Las Vegas area to some of the city's most notable businesses.
Since then, we have expanded our services over the years to include nearly every aspect of the signage industry, including printing, fabrication, media planning, buying, and management.
We work hard to ensure that our customers' needs are met with the highest level of quality and attention to detail at the best price possible.
We take a hands-on approach to our work and believe in doing it right the first time. When you need us, we'll be there for you every step of the way, making sure your project is completed to the highest quality standards!
From exterior and interior signs to custom displays, custom metalwork, and more, we are proud to offer visual communication products that will promote your brand and make a lasting impression.
Contact the team at QCD today to learn more about the custom signage services we offer in Las Vegas and get started with a free quote.
Turn Your Concept Into Reality Today!
You want to grow your brand and we can help! Order custom signage to make a lasting impression with help from the visual communication specialists at Quick Change Display in Las Vegas. Whether you want to promote your restaurant, retail business, convention, or special event, we can help. We provide in-house finishing, full-service shipping, fabrication, and installation services to help you achieve your goals.
Contact Quick Change Display in Las Vegas Today!