Services
Discover Unique Print Services to Market Your Business
Custom Print Services and Signage
From airport advertising and mobile billboards to tourist-targeted print and more, we have the variety of custom print and signage services you need to get your business in front of your audience. At Quick Change Display, we know that you are always looking for the next best thing when it comes to marketing your business or event, which is why we offer the quality and custom products you need. Our team will work with you from start to finish to ensure that your vision for the project is met. As our customer, your satisfaction is always our top priority. Capture your audience's attention with Quick Change Display's streamlined sign printing services. We strive to be your one-stop shop when it comes to all things custom printing and signage, so that you can focus on what you do best — running your business! Contact us today for a quote, measurement, or questions.
Print and Signage Services for Your Business
The signage you choose for your business is likely the first point of contact that many potential customers will have with your business. With that, you want to make sure that their first impression is solid. You can deliver compelling messages, highlight unique products, and motivate them to purchase your products or services all through carefully crafted exterior signs from Quick Change Display. Contact us today to get a free quote. Our range of services are designed to take your project from beginning to end, ensuring success along the way.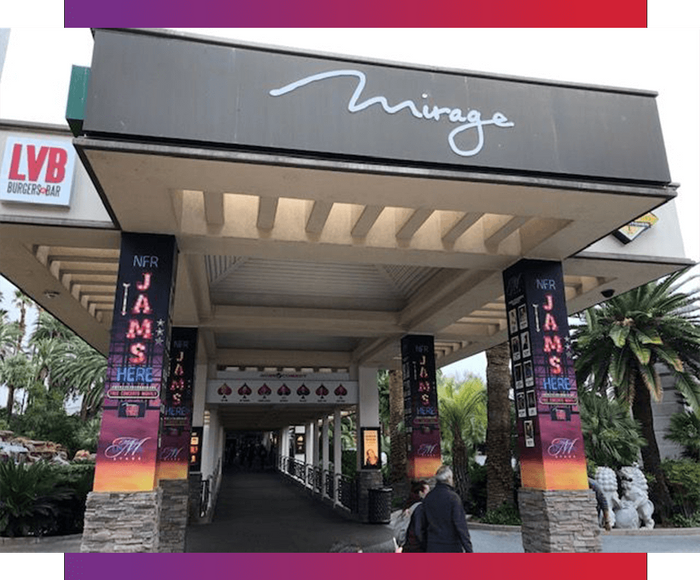 Exterior Signs:
In order to be seen, your business must have an exterior sign that is visible from the street. At Quick Change Display, we offer a variety of custom print and signage services to help you get your business noticed. We can create an eye-catching sign using your business logo and colors, or we can design a unique sign that will grab attention and draw people in. From in-house finishing to full-service shipping and fabrication, Quick Change Display's sign printing services will get your business noticed.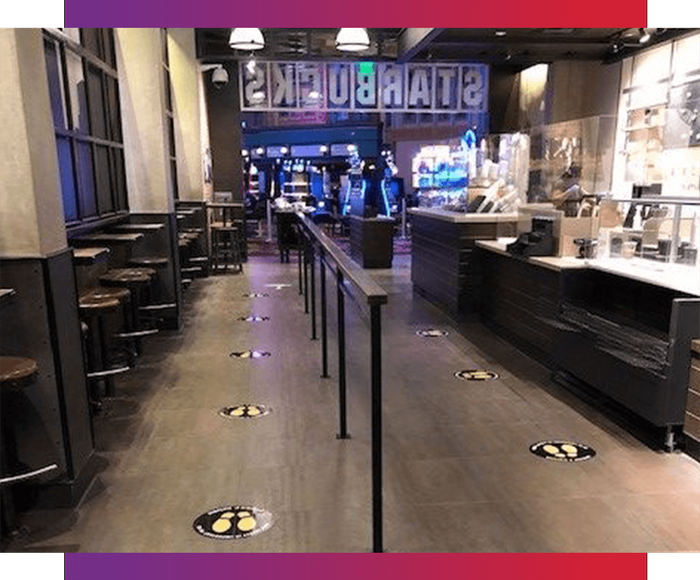 Interior Signs:
Once you have people in your store, you need to be able to guide them to what they are looking for. Quick Change Display offers a variety of interior signage options to help you do just that. Interior signs can be used for wayfinding, product information, and branding. Our interior sign options include banners, lobby signs, wall and floor graphics, and so much more! See how our team at Quick Change Display can help you create the perfect interior sign solution for your business.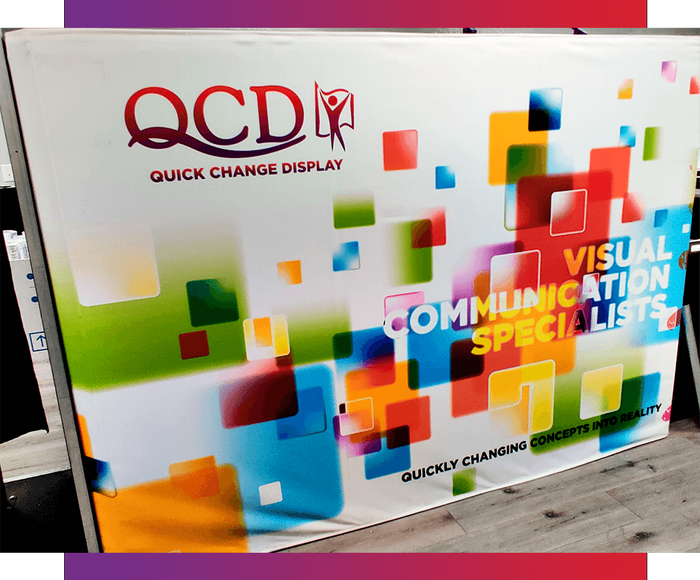 Print:
Even in the digital age of marketing and advertising, print signage can still play an important part in getting your business noticed. Quick Change Display offers a variety of sign printing services to help you get your message out there. From wall graphics and window decals to yard signs and trade show displays, we can help you bring your brand to life. Our state-of-the-art printing technology can handle almost any size and quantity, so you can be sure your message will be seen.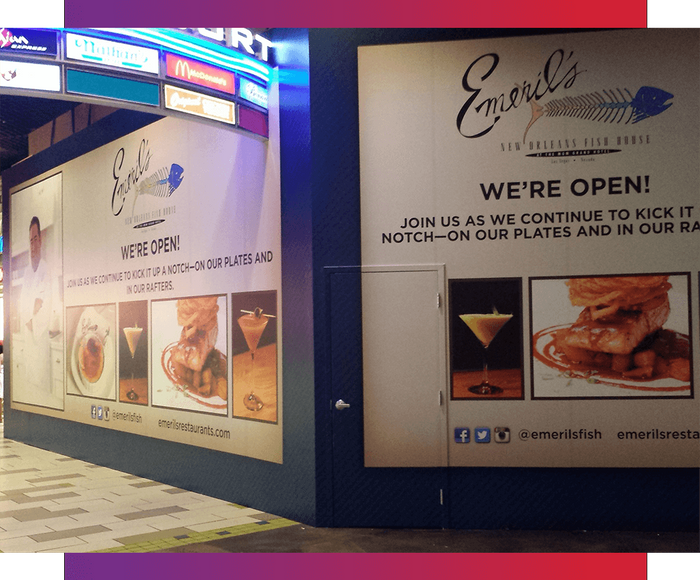 Custom Displays:
Whether you want a unique display for your storefront or a one-of-a-kind exhibit for a trade show, Quick Change Display can help. Our team of design experts can create a custom display that is sure to get noticed. We have experience in designing and fabricating all types of displays, from cabinet displays and flags to exhibits and posters! If you can dream it, we can create it. Let us show you how Quick Change Display can take your idea and turn it into reality.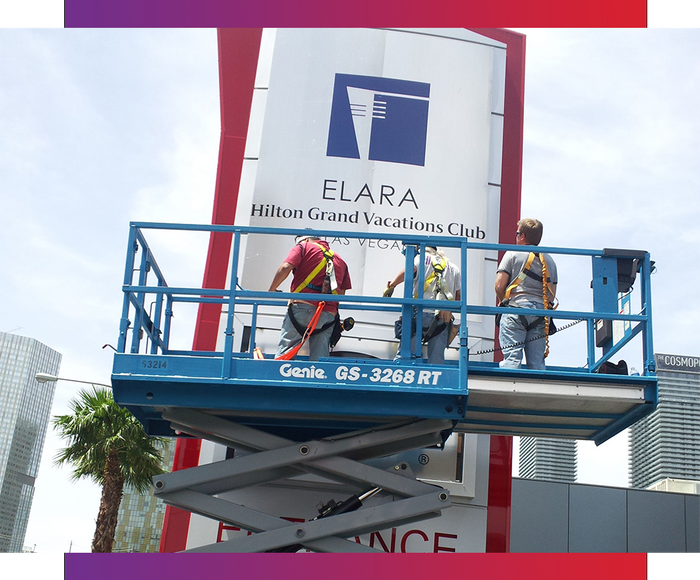 Install:
Quick Change Display can provide you with expert sign printing services, but we can also help with installation. Our team of licensed, bonded, and insured installers are experienced in a variety of installation methods and can help you get your signs up quickly and efficiently. We understand that not everyone is familiar with the installation process, which is why we're here to help! All you need to do is give us a call and we'll take care of the rest.
Custom Business Branding Solutions
You want your company to put its best foot forward, which means finding the custom signage and print services that will make the professional impression you deserve. At Quick Change Display, we're proud to offer the custom printing services you need to get your business in front of your audience in a variety of ways. Even if all you have is a concept, our team will work with you to quickly change it into reality. Our in-house finishing and full-service shipping department are here to make everything as smooth as possible from start to finish. Contact us today to get started.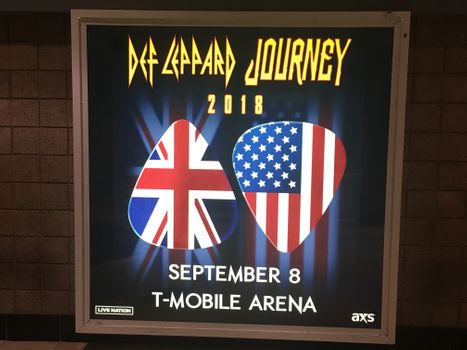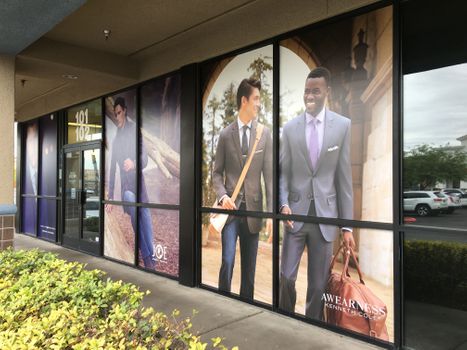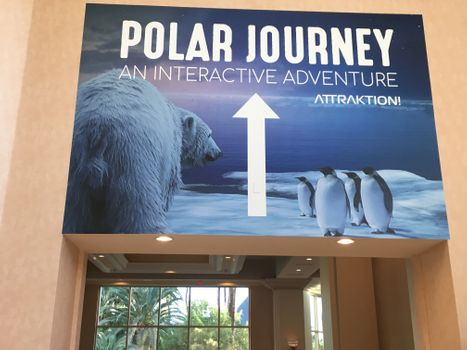 CONTACT US TODAY!
Whether you're in need of custom displays or sign installation services, turn to the trusted signage company in Las Vegas, Quick Change Display. Our team of experts can help you with all of your sign printing needs no matter the size or scope of your project. Reach out to our team to discuss your vision and get started on your custom sign today!